The Best Elk Hunting Is In Lincoln County, Nevada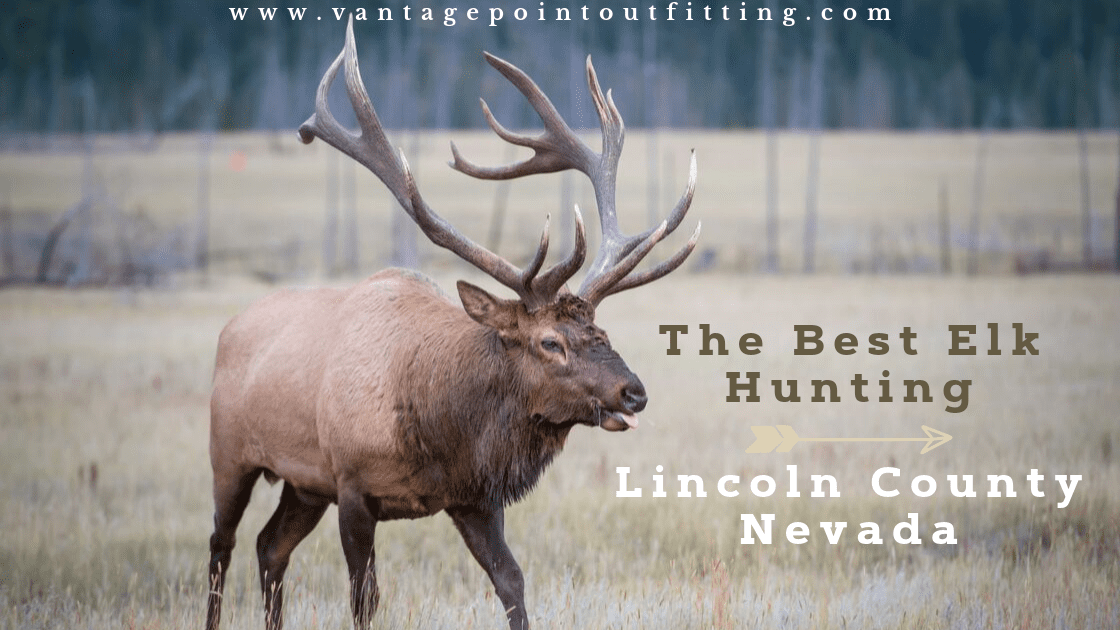 Are you looking for the best elk hunting experience? Would you like to hunt an area with wide open vistas, some of the largest trophy elk around, and work with a guide who knows the hills better than the wildlife that live in them? Read more about why we think Lincoln County, Nevada is the best place for elk hunting…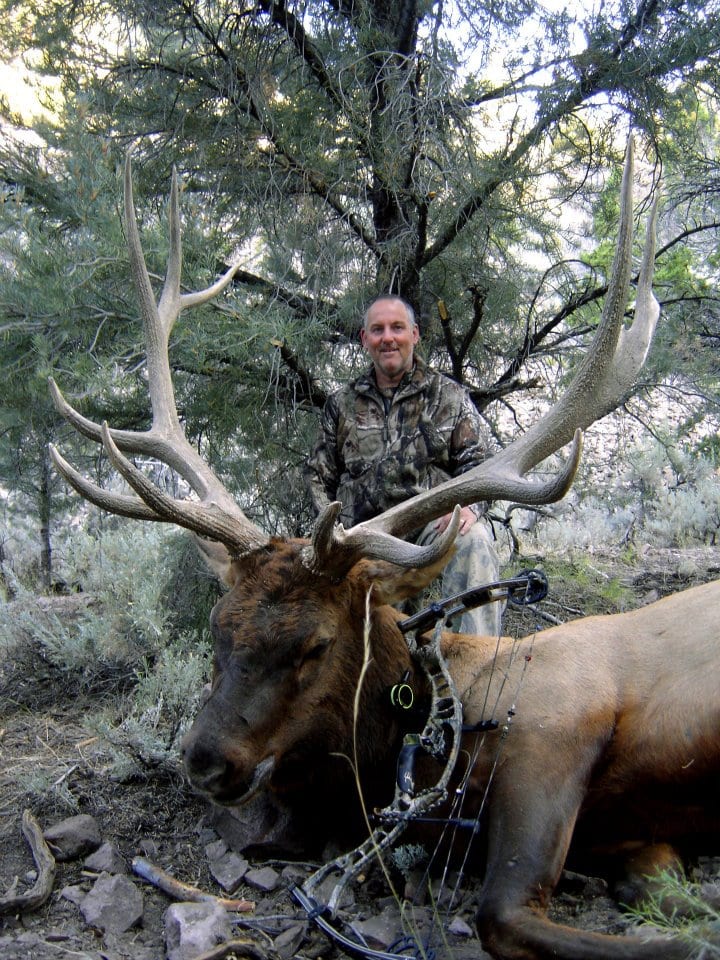 High Desert Rural Locations Make for the Best Elk Hunting
Lincoln County is a county located in the state of Nevada, south of White Pine County and north of Clark County. The nearest metropolitan city is Cedar City, Utah 93.4 miles away. Its county seat is Pioche, an old mining town with a low human population but rich with an abundant wildlife population. The BLM manages over 80% of the land in Lincoln County, which allows for plenty of space for the elk to roam and the hunters to scout. The management areas in Lincoln County consist of 133, 221, 222, 223, 231, 241, 242, 243, 271, 280, 281, 282, 283. Elk are most prolific in ranges 222 and 223 and the tags are the most desirable in those boundaries. However, we've guided hunts in every range and have seen some amazing elk all over the county. Click here to download a PDF copy of the Nevada Game Management Units Hunting Map: Vantage Point Outfitters NV Hunting Map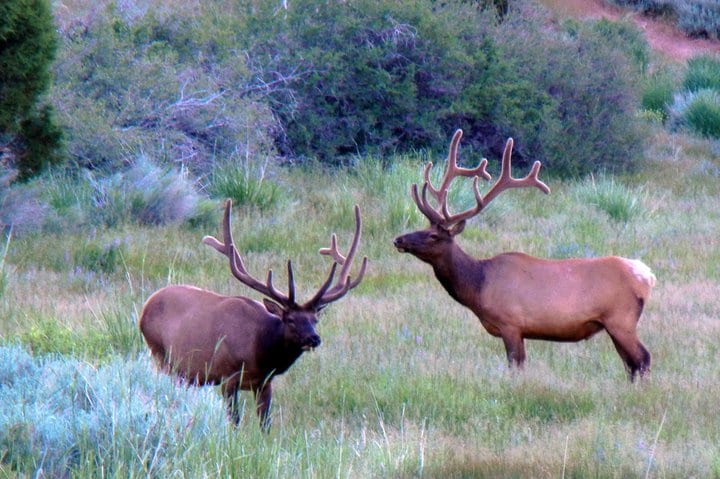 Lincoln County is Home to Some Big Ass Trophy Elk
We've helped our hunters score some huge trophy elk. We're talking beasts. These animals have thousands and thousands of acres all to themselves with few natural predators. They are free to roam and grow…and grow. Every year we help our hunters bring in monstrous elk ranging in scores from 330-400. We would say the average score we've helped bring in would be around 350-365. We will do everything we can to help you bring in the biggest bull possible.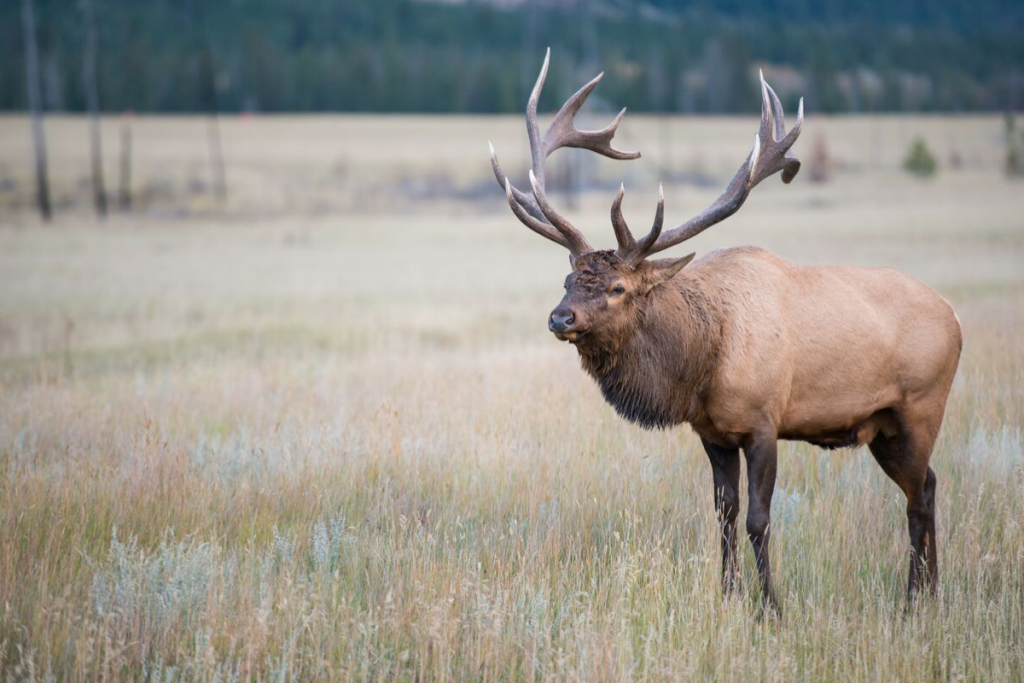 Lincoln County Nevada is a High Desert Adventure
Are you planning to travel Nevada and really experience some wide-open spaces? Lincoln County, located in Nevada Silver Trails, is home to cattle ranchers, wind-swept ghost towns, and seemingly endless Nevada adventure.
Every year this same country is enjoyed by thousands of outdoor enthusiasts including campers, hunters, fishermen, and mountain bikers who travel Nevada in search of somewhere new and exciting. There are 5 state parks within a 50 mile radius with clean campgrounds and convenient amenities.  
Not only will we help you find the biggest and best trophy elk, you will also have the opportunity to witness some spectacular scenery and a variety of beautiful wildlife in their natural habitats. Coyotes, mule deer, birds of prey, possibly a rattler or two.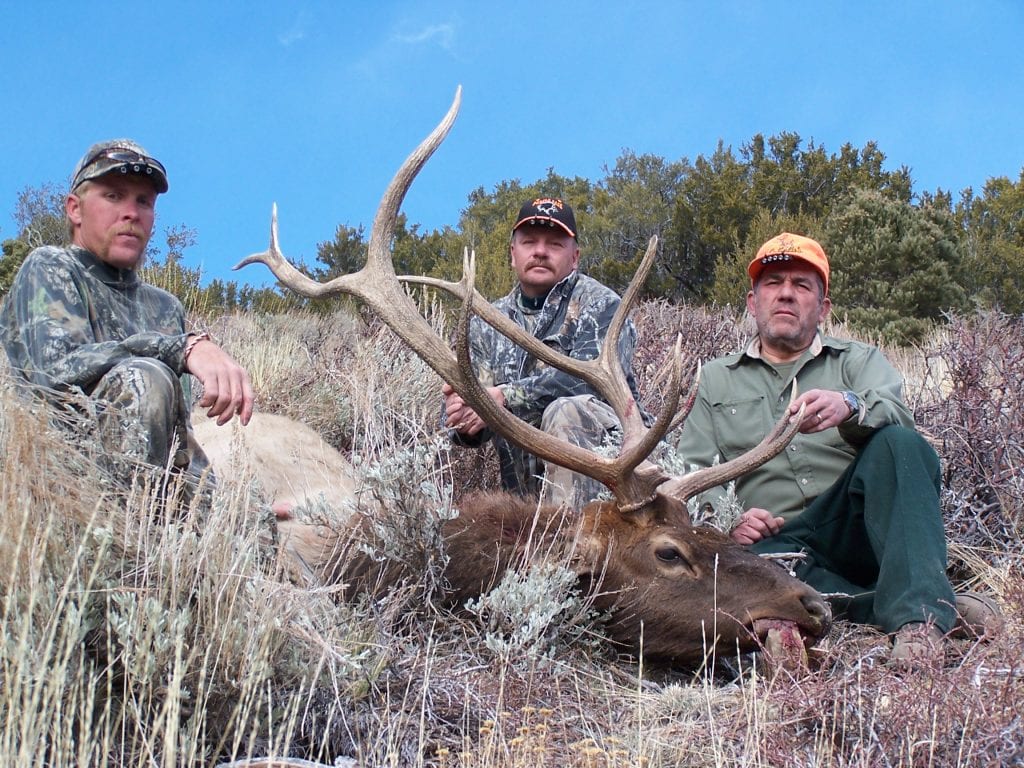 Grass Fed Elk Meat Can't Be Beat
If you are looking for the best tasting and healthiest grass fed meat available, you will be extremely impressed with the quality of  meat available with the big game in Lincoln County, Nevada. Wild elk meat is one of the most nutritious animal protein's around. Not only is it extremely beneficial to your health, it also has an incredibly delicious taste.
The elk in Lincoln County live a serene life wandering the remote White Rock and Wilson Mountain ranges, grazing on organic wild grasses and plants. You will be hard pressed to find a more nutritious meat alternative than the wild elk available in Lincoln County, Nevada.
When you are fortunate to secure an elk during hunting season, you will take home A LOT of meat. Probably enough to last a whole year until your next elk hunt. Roasts, steaks, ribs, and ground elk are a little bit of what you can expect. You can substitute it for beef in any recipe and we promise, you won't be disappointed. Elk meat makes some of the best jerkey as well!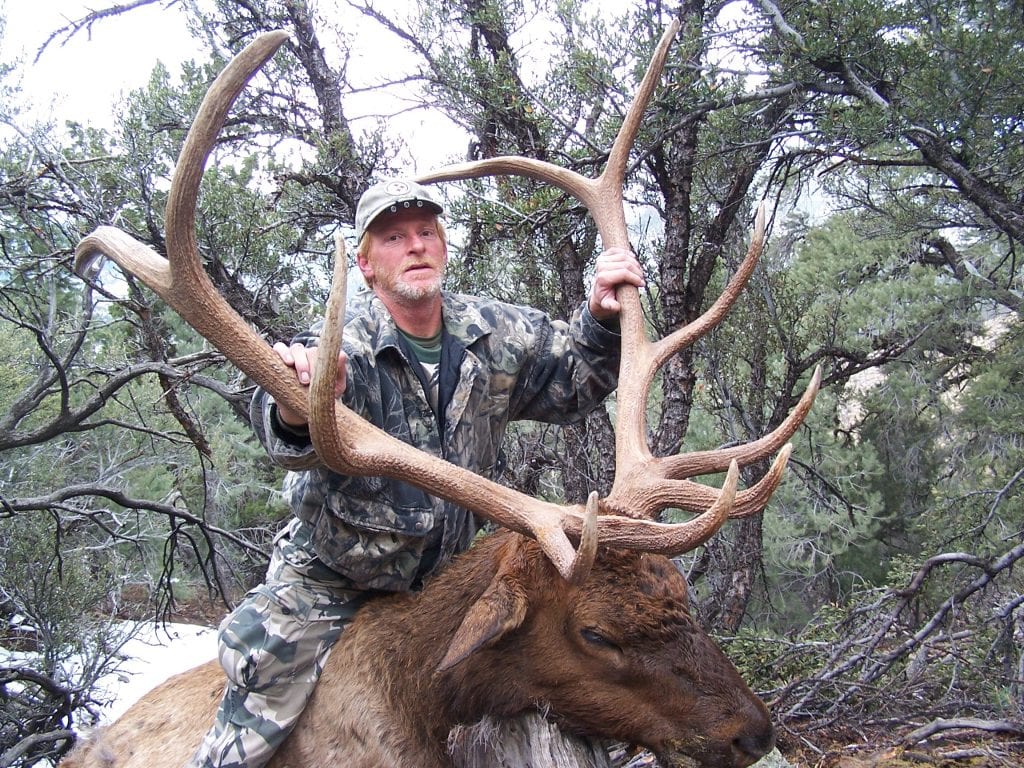 The Call of the Wild and the Thrill of the Hunt
As soon as you crest either one of the summits leading into the heart of Lincoln County, you drop down into the small towns of Caliente or Panaca and the pungent smell of sage reminds you that you have left the concrete jungle behind.
You begin the uphill climb towards Pioche (pronounced Pea-oach), located 180 miles northeast of Las Vegas and hanging on the side of a mountain in Nevada's High Desert.
There's a sense of freedom that comes from having access to public lands. They are places where one can explore and interact with nature on a variety of levels.
Your hunt headquarters, Vantage Point Outfitters, is removed a ways off from the downtown hub of Pioche, which is known for its wild west history and its infamy claim to its own Boot Hill Cemetery. There were more men who died in their boots than in their beds in Pioche's early heyday.
This is an exciting way to acclimate yourself to your adventure high in the hills. To truly feel "The Call of the Wild". Beginning the hunt, any residual effects of modern life withdraw as you climb further up into the cedar, sage and pines of Lincoln County into the very heart of nature. The crisp, quiet mountains greet you. Trophy elk abound here. This is their environment. The thrill of the hunt has begun.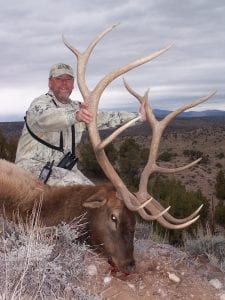 Contact us with questions about the Nevada Big Game Draw, our limited land owner tags, and to book the guided elk hunt of a lifetime!