2022 Bull Elk Hunting Season – Part 2 – 6 Bulls in 5 days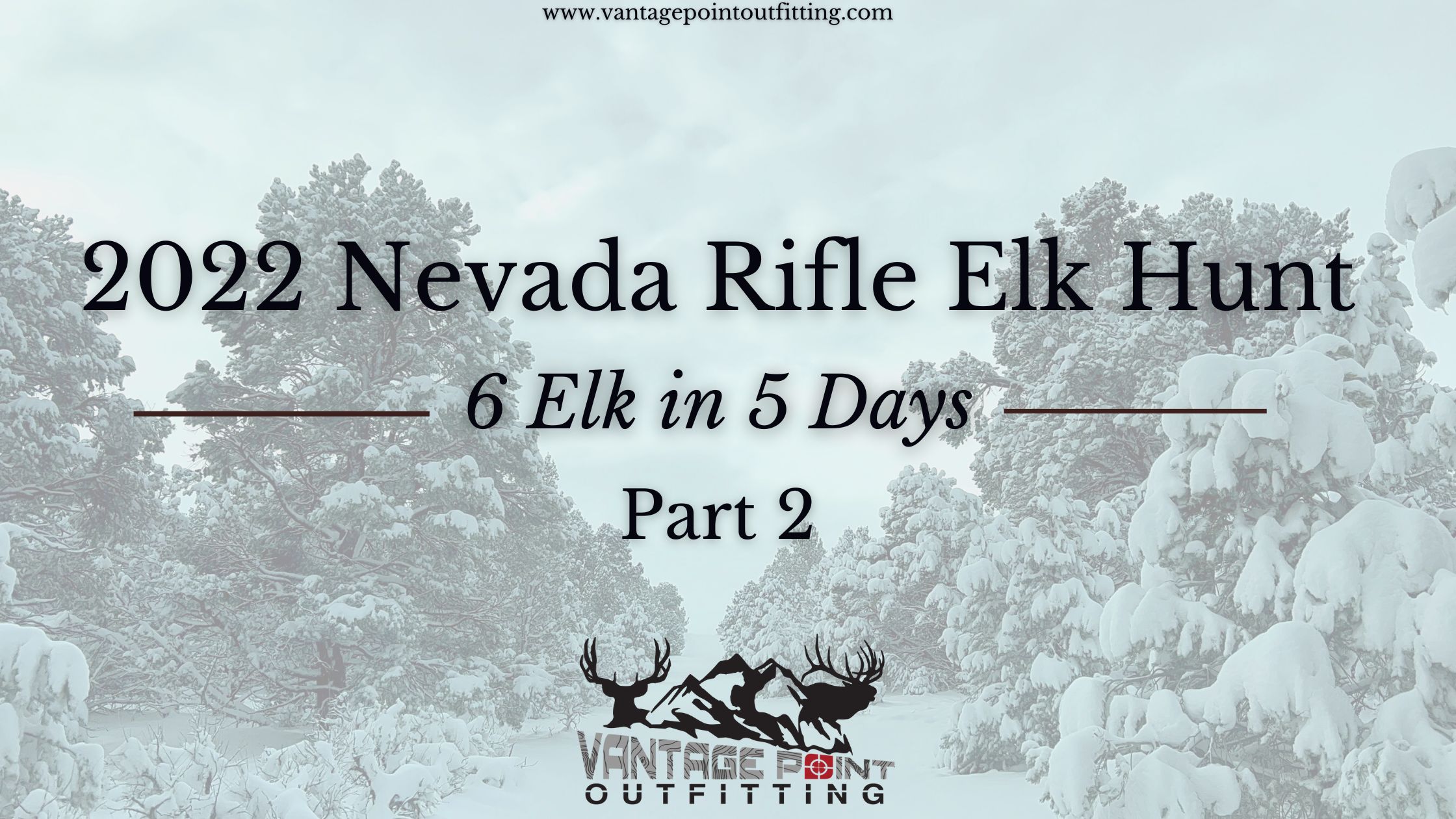 Bull Elk Hunting Season – 6 Bulls in 5 Days – Part 2
Our second hunter to take down a huge bull elk was with our client Bryan out of Colorado. He picked up a landowner tag for area 231 and came out to Lincoln County, Nevada on the first day of the 2022 rifle bull elk hunt. We got him set up in the cabin where he and our other hunter were staying while on their separate hunting trips.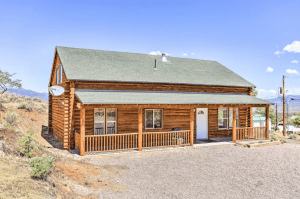 Lots of Bulls…But Waiting Pays Off
Bryan was patient and knew he wanted to wait for an impressive bull.
The first day out hunting with our guide Austin produced a lot of bull sightings, but nothing that worked for Bryan.
Back at the hunting lodge Airbnb he was able to get caught up on business, have a few beers, eat a good dinner thanks to Sarah, John's better half, and then head off to bed gearing up for an eventful second day.
Our other hunter David had just come back with the excitement of his hunt…it was a good day.
Wide Wapiti's for the Win!
Day 2 was where it was at for Bryan. Austin and Daryl took him out and John went out in another direction looking for a bull with a rack impressive enough to take back to Colorado.
And then John found him. He had to watch and wait for him to move to make sure it was an elk before he radio'd to Austin and Daryl…but after about 45 minutes he was certain this was the one. Game on.
John ran into this bull during archery season and tried to call him in but this guy was smart. He wouldn't get close enough.
John was able to keep his eye on him till Bryan, Austin, and Daryl showed up and got in position. It came down to the wire with a very marginal opening before the bull moved back to cover. Bryan knew what he was doing and with one shot took him down.
The team helped get him dressed and packed out just in time…
A rough storm was rolling in to the area with high winds and snow…good for the animals but not real pleasant to hunt in.
Bryan is an amazing hunter and we are thrilled for him on his nice bull and want to thank him for allowing us to work with him on his bull elk hunting trip in Lincoln County, Nevada. We hope to get the chance to hunt with him again!
Check back soon for Part 3 of our 2022 Bull Elk Hunting stories! And if you want to talk about your upcoming hunt, contact John any time.